Darling Siblings
Personal work.
I made this little illustration to celebrate World Book Day. Some of the most literary siblings are the Darlings, from Peter Pan: Wendy, John and Michael. I recently read the book, and it's oh so good! So I couldn't resist reimagining the siblings having a nice cozy night reading before bed with Nana.
Some cute details! John is so excited about pirates, he's reading Treasure Island. And Wendy is reading White Fang because she used to have a lovely house in Neverland with a pet wolf before going there with Peter. Nana's little portrait on the back was, of course, made by Michael.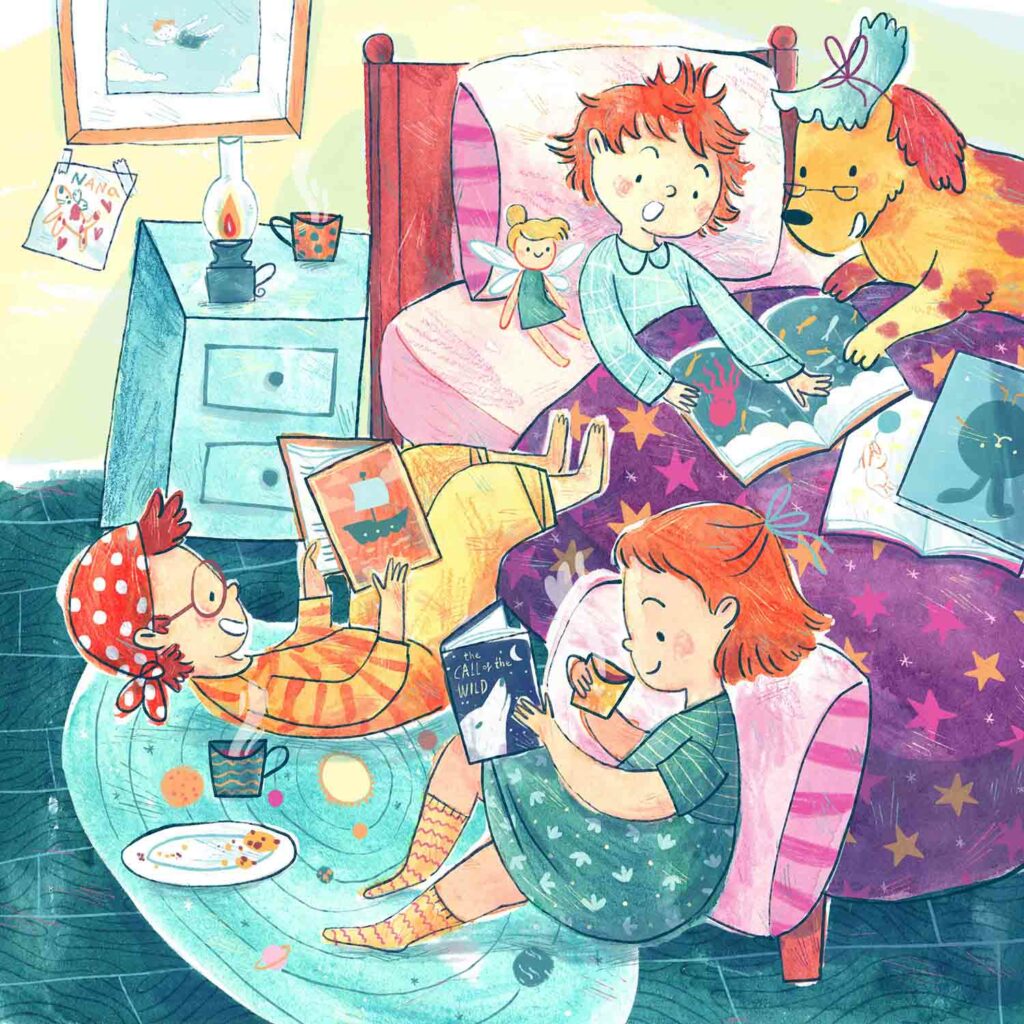 Below, you can see the digital sketch I used to decide the palette and where everybody was going to be placed.