Principia Magazine
Magazine Illustration. Client: Principia Kids
Principia Kids is a Spanish based magazine that publishes stories, articles and activities for children and young adults. I've had the pleasure to collaborate with them in three issues now, and it's always been super fun and interesting. Some articles are more challenging than others, but I always learn something new!
The illustration below was for a short article about how African culture inspired lots of familiar Latin American instruments during the slave era.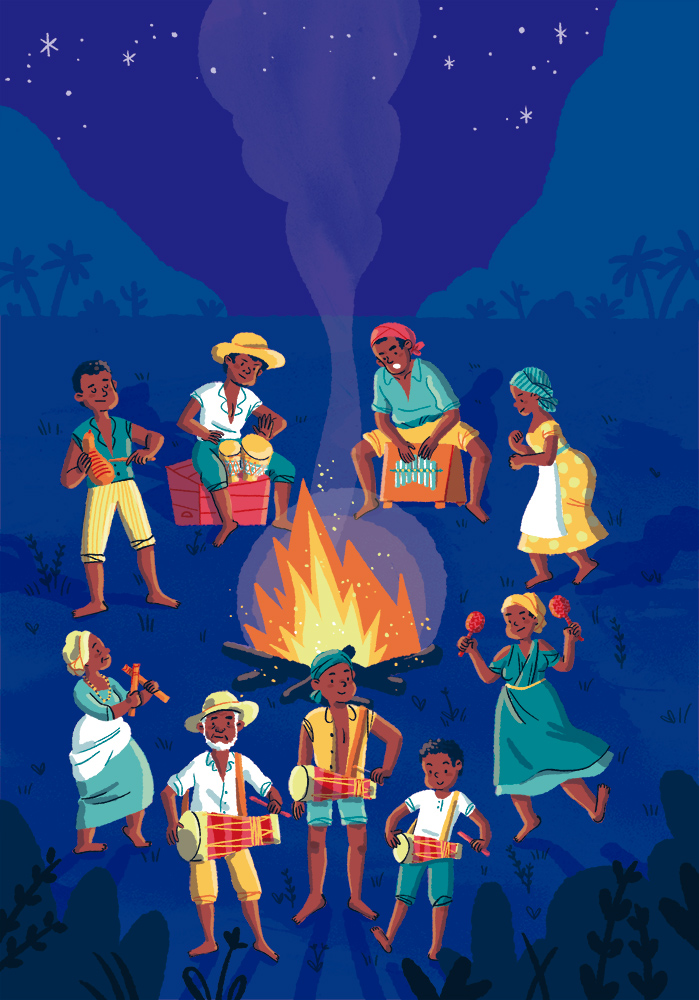 The one below illustrates the five kinds of musical instruments, according to Organology. I played around with the idea of a rock band, inspired by some of the best rock artists I could think of.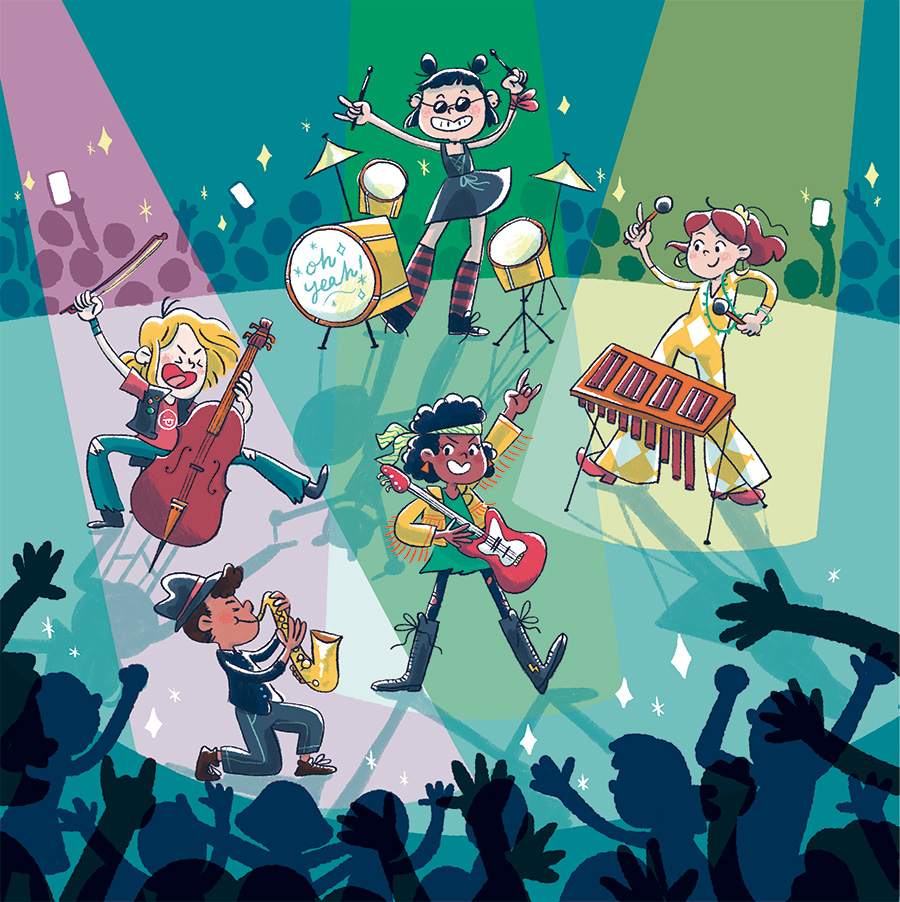 And the following was accompanying a text about Prehistory animals and environments. I was specifically asked to draw Ice Age's characters, which really took me back to childhood!