It started out as a picture book based on a classic Persian story from the Shahnameh. The idea was to produce a piece of music to along with the book. The project already counted with a very talented artist (Annabel Sebag-Montefiore), so I joined in to be the Book Designer at first.
First came the music, so I designed the titles for the project and a CD cover that could be presented to investors.
Shortly after that, a very private concert was organised to take part in the London Iranian Embassy. By this point, a few of the illustrations were finished, so making the booklet for this event was absolutely delightful – kind of like a pre-picture book, because it did include the whole story.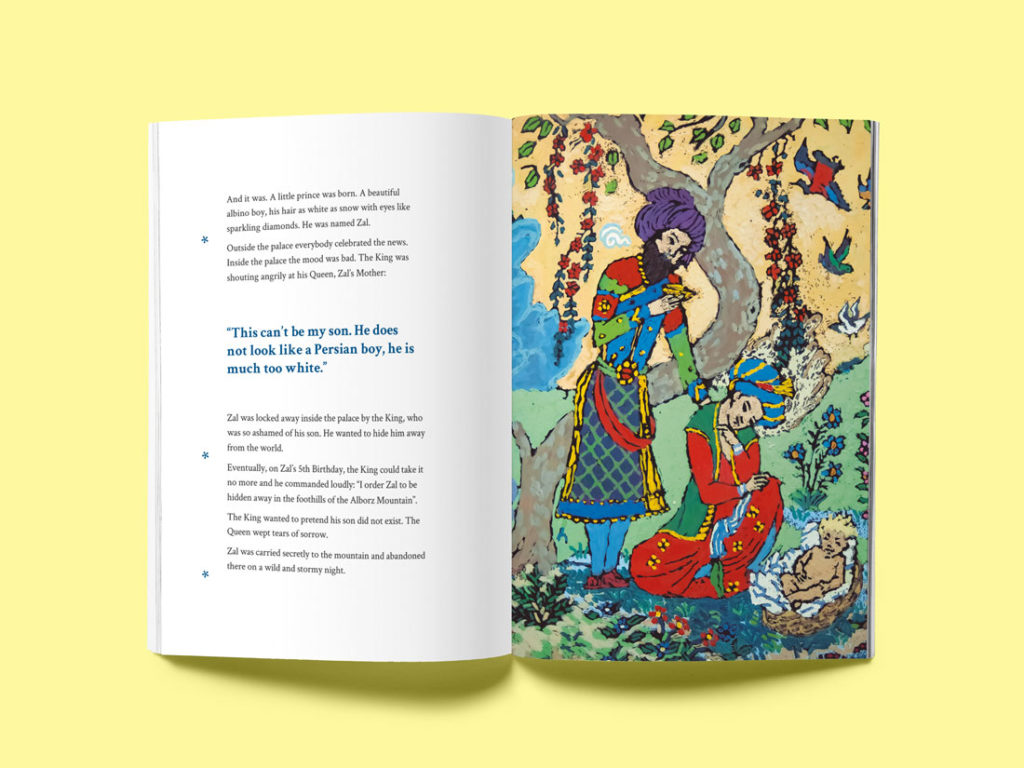 After this concert, the idea of a 2D animation to play during the World Premiere (which will probably take place in September 2020, on the anniversary of the story's original author, Ferdowsi) came up. And that's what we're working on right now! Don't have much to share on that yet, but stay tuned for more.